So I joined up in the linky list for Tuesday ten at Mom2memphisandruby. The theme is ten pairs of shoes.
So here are 10 pairs of shoes (of many) I wish I could afford!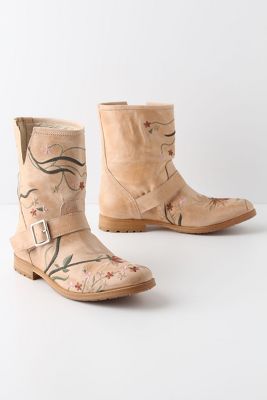 Embroidered Succory boots from Anthropologie
Wow, this choosing just ten is really hard! So many left out! But, these make the top of the "can't ever afford it" list!