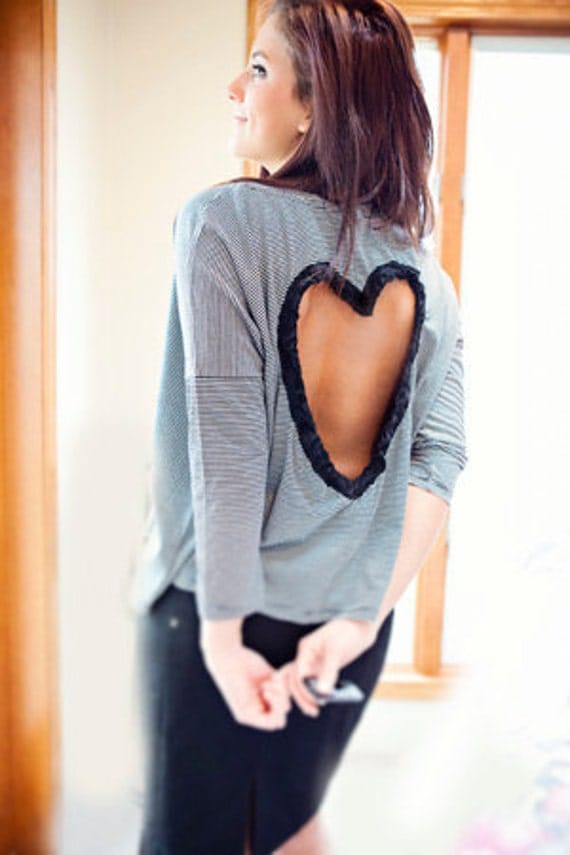 Isn't this great?? So pretty, So simple, So doable… I want to buy one and make one just to support her, but I know I can refashion my own shirt to do this.
Let's start with a shirt that needs a little something extra…
just a slubby tee, comfortable and boring
I cut out a heart using a template I cut from a piece of paper, then pinned bias tape.
You may notice that the pics of "in process" have a maroon bias tape, whereas the finished one I am wearing has mustard bias tape. I liked the mustard better…
pretty, simple, sexy…